During Teacher Appreciation Week, we republish the following collection of articles that were culled primarily from interviews with a number of Notre Dame's many esteemed faculty members.

The conversations range from short video interviews and student memories to articles taken from Q&As. Find out why Notre Dame teachers are different — and why they make such an extraordinary commitment to education.
---
Extraordinary Teachers Make for an Extraordinary School

Confidence booster
Upper division teacher and Wolverine fan says boosting student confidence a big part of his job.
When Notre Dame math and computer science teacher Daniel Chun was still at the University of Michigan, he started working for the Princeton Review, the well-known Framingham, Mass.-based private education and test-preparation organization, to help high school students with the alphabet-soup array of college admissions tests—ACT, SAT, GMAT, and LSAT—to name a few.
But after a number of years of "taking skills the students already had and translating them into useful test-taking techniques," he wanted to do more.
---
Notre Dame a 'welcome' home for its youngest students
Notre Dame teacher says making the 'little ones' feel loved and supported a big part of her job.
Charged with teaching Notre Dame's youngest students, junior-kindergarten instructor Kelly Bicknell says she works really hard at making her classroom welcoming and accessible.
"The most important part of my job is welcoming each student into my classroom with loving arms," said Bicknell. "Plus, allowing each three or four year old to develop in an environment where they truly feel loved and supported is very important to me.
---
Why she loves teaching and why she loves teaching at Notre Dame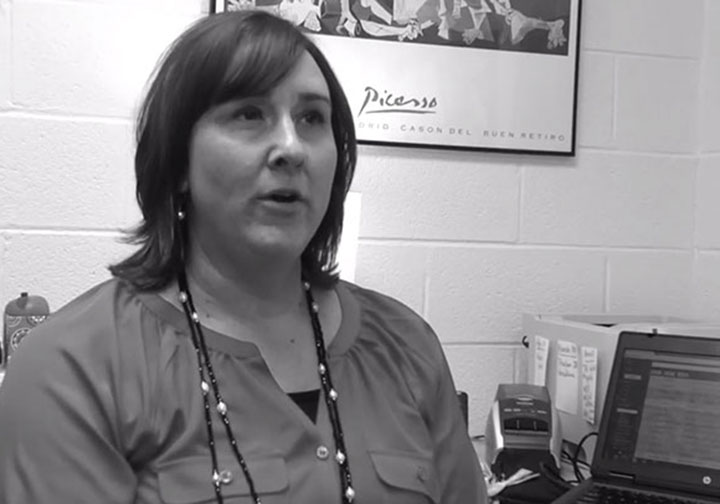 In this video, part of a series of videos on representatives of Notre Dame's exemplary faculty and staff, Kimberly Anderson, a Spanish teacher in the upper school and coordinator of the International Baccalaureate Diploma Program, talks about why she is a teacher and then why she loves teaching at Notre Dame.

Watch interview …
---
In the right place. Third-grade teacher is where he belongs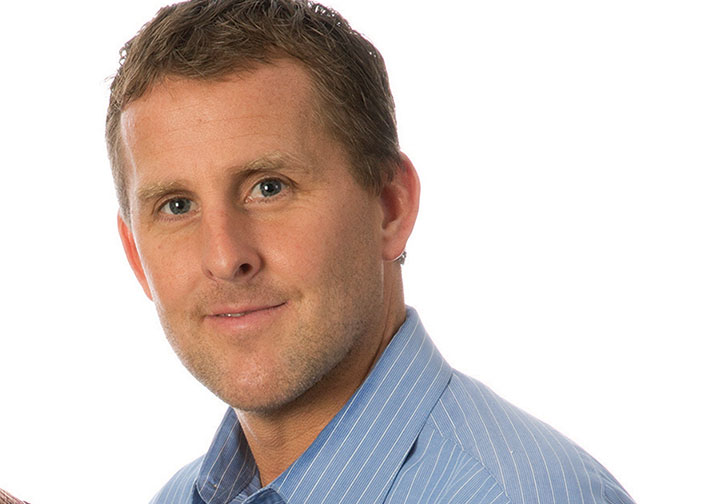 Notre Dame teacher Bob Patterson says one of his dream jobs might be coaching alongside Mike Krzyzewski at Duke University. But this now twelve-year member of the NDPMA faculty—and coach—thinks teaching third graders is a privilege and can't really picture himself doing anything else.
---
Social studies teacher talks about why he teaches and why he teaches at Notre Dame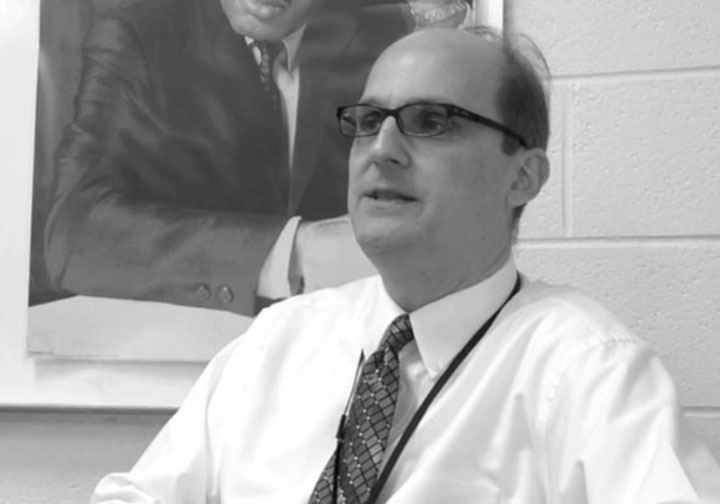 In the first of a series of videos on Notre Dame faculty members, upper-school social science teacher Dave Osiecki talks about why he became a teacher and—more importantly—why he teaches at Notre Dame.
---
One of a kind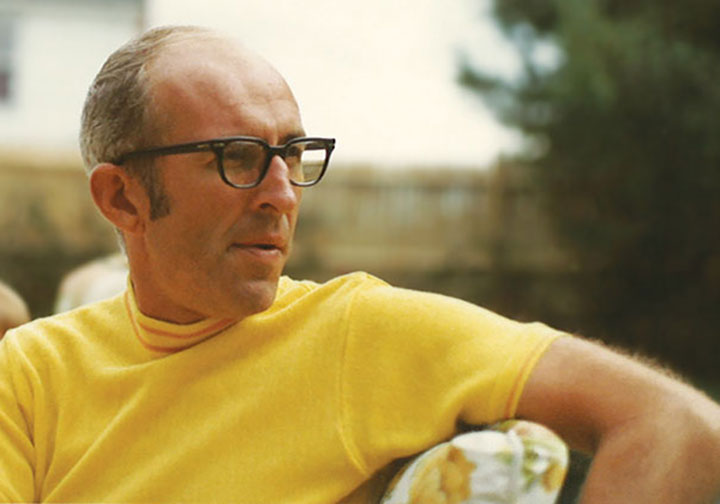 Many-layered, textured, gruff, kind, stubborn, witty, hilarious. These among many other words are used when describing Conrad Vachon, the esteemed former English teacher from Notre Dame in Harper Woods. Vachon died 15 years ago this spring (May 11) at the age of 67. But his legacy and influence continue to resonate with all those Notre Dame men who were lucky enough to know him and to take a class taught by him.

Read article …
---
Fifth-grade teacher inspires as once he was inspired

Notre Dame Marist Academy fifth-grade teacher Paul Frank became a teacher because of teachers. Two teachers specifically. The first was his own seventh-grade teacher. In an article originally published in the school newsletter "The Blarney Stone," Frank talks about his own elementary and secondary education and how that inspired him to become a teacher.

Read article …
---
Teaching life lessons a big part of athletics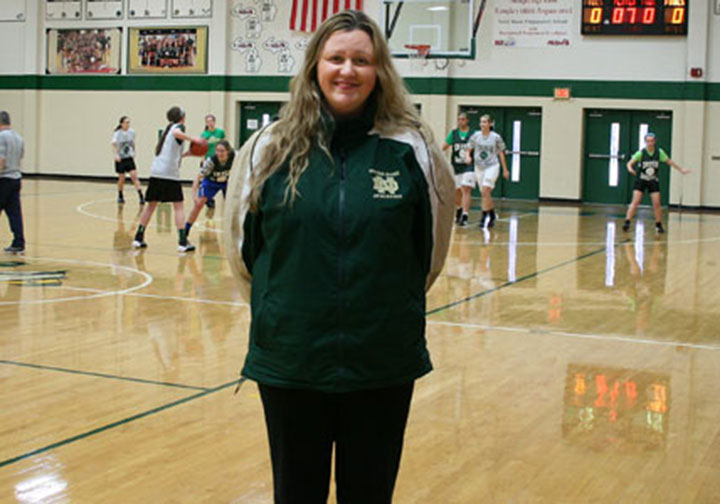 Notre Dame's assistant athletic director Maureen Radulski says that among other things, playing sports builds character. In fact, she says that building character and helping to teach life's lessons are some of the main things on which the school's athletics department focuses.

Read article …
---
Carpe diem! Notre Dame English teacher seizes opportunity to inspire students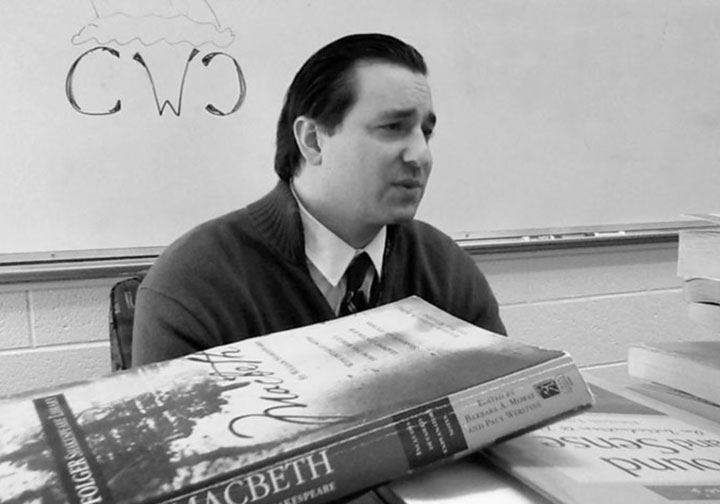 Anthony Butorac, a teacher at Notre Dame Prep and chair of the school's English department, is living his "prep school" dream.

"As corny as it sounds, I always thought I'd like to teach literature in a prep school in that clichéd 'Dead Poets Society' kind of way," Butorac says. "So far, it appears that everything has worked out as I envisioned. I'm really happy here at Notre Dame."

Read article …
---
NDP teacher interested in how and why, not so much what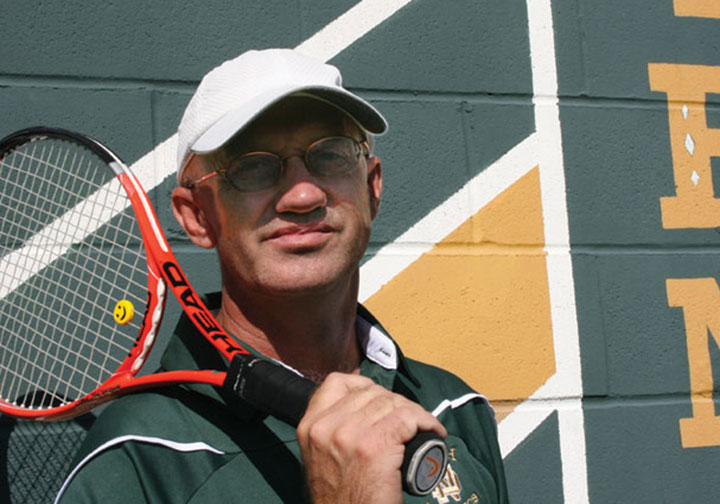 Notre Dame upper-school social studies and political science teacher Pete Riley thinks one of the most important parts of his job is making sure his students understand how and why, not just what they learn in the classroom. "To me education is more about the 'process' of learning than the results," he says.

Which fits perfectly with Notre Dame's education philosophy, particularly with its International Baccalaureate curriculum since a big part of this innovative program is concerned not just with "right" and "wrong," but rather with the quality of justification and a balanced approach to knowledge.

Read article …
---
NDMA gains after teacher loses battle with "Him"
Now in his second career, Notre Dame Marist Academy middle division religion teacher Mark McGreevy says it's the best move he's made after a 25-year first career as an architect. The Notre Dame High School (Harper Woods) alum credits his first visit as a parent of a prospective student and a losing battle with God as factors in his mid-life career switch and ultimately, his NDMA job.
---
Comments or questions? mkelly@ndpma.org.

Follow Notre Dame on Twitter at @NDPMA.

About Notre Dame Preparatory School and Marist Academy
Notre Dame Preparatory School and Marist Academy is a private, Catholic, independent, coeducational day school located in Oakland County. The school's upper division enrolls students in grades nine through twelve and has been named one of the nation's best 50 Catholic high schools (Acton Institute) four times since 2005. Notre Dame's middle and lower divisions enroll students in jr. kindergarten through grade eight. All three divisions are International Baccalaureate "World Schools." NDPMA is conducted by the Marist Fathers and Brothers and is accredited by the Independent Schools Association of the Central States and the North Central Association Commission on Accreditation and School Improvement. For more on Notre Dame Preparatory School and Marist Academy, visit the school's home page at www.ndpma.org.